Support Organizations Making Lexington Extraordinary!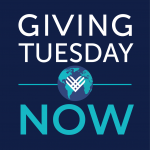 As a non-profit, we recognize that these are challenging times for everyone: our supporters, our neighbors, our government, and other nonprofits that are stepping up to make our community better. We challenge you to be a part of the solution and take a moment to make a donation to a Lexington community organization.
Nourish Lexington is an initiative to utilize the skills and talents of hospitality workers recently unemployed due to the COVID-19 closings to provide prepared meals to those who need immediate access to food.
Seedleaf is a community gardening organization that provides horticultural training and supports the practice of gardening and small-scale farming in urban space. Seedleaf manages 10 garden sites primarily located in North Lexington.
God's Pantry Food Bank is rapidly responding to the COVID-19 pandemic by safely providing food to families through a network of 400 food pantry and meal programs.
Lexington has traditionally funded important social service programs through grants to external partners (External Social Resources), but funding for those grants has been eliminated for 2020-2021 due to city budget shortfalls created by the COVID-19 pandemic. Another $1.8 million in cuts has been proposed for the Affordable Housing program, which seeks to reduce the burden of homelessness in our community.
We urge you to learn more about these organizations and consider making a gift today to help them through these unprecedented times. We can either give in to fear or we can find meaning in helping others.
In the weeks and months to come, Fayette Alliance will focus on various aspects of our community that make it so special and opportunities for you to learn more about local issues through Citizens Planning Academy 2.0.
Thank you for your support of Fayette Alliance and the Lexington community that unites us all.