Grow Smart Academy 2.0
Grow Smart Academy 2.0 
We created Grow Smart Academy 2.0 (formerly known as CPA 2.0) to highlight and explore local issues and resources related to land-use planning and how these policies affect our community's environment, economy, and quality of life, outside of our annual, 4-week Grow Smart Academy (formerly Citizens' Planning Academy) course. Open to anyone and everyone, we invite you to join us to hear from local experts on local topics related to how we live, work, and play in Lexington-Fayette County.
2022 Grow Smart Academy 2.0 Events
GSA 2.0: Making Your Voice Heard for Sustainable Growth
Date & Time: Tuesday, March 29 – 5:30-7pm
Location: The Lyric Theatre – 300 E Third St, Lexington, KY 40508
Join Fayette Alliance to learn about the opportunity to provide input on how Lexington-Fayette County grows through On the Table, happening the week of April 10-16. The input you provide at On the Table will help shape Lexington's 2023 Comprehensive Plan, which will guide how we grow for the next 20 years.
Participants will learn how Lexington can grow in a smart, sustainable, and equitable way, which includes building affordable and attainable homes, transportation improvements, and being good stewards of our beautiful and productive Bluegrass farmland that provides one out of every 12 jobs in Lexington-Fayette County alone.
Please register in advance so we can accommodate everyone. Questions or accessibility needs can be sent to info@fayettealliance.com.
Speaker Info TBA
GSA 2.0: Gentrification and Displacement
Friday, July 23, from 12-1PM
Growing Lexington in a smart, sustainable, and equitable way requires us to prevent and mitigate gentrification and displacement as we do so. Join us for a panel discussion to hear about policy solutions that our city can implement to ensure long-time residents are able to stay in their homes as we incentivize infill and redevelopment, increase diverse housing types, and access to affordable housing. Our panel will include local leaders, as well as a policy expert on the topic, Jake Wegmann, a Project co-Lead of The Uprooted Project and the Anti-Displacement Toolkit from UT Austin.
Panelists: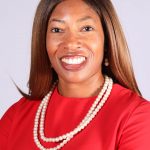 Shayla Lynch, JD. Executive Director of Ampersand Sexual Violence Resource Center of the Bluegrass, Inc.
Ms. Lynch is a proud native of Hopkinsville, Kentucky and is a 1997 graduate of Hopkinsville High School. Ms. Lynch is a 2001 graduate of Centre College in Danville, Kentucky where she earned Bachelor of Arts degrees in English and Government, and she is also a 2004 graduate of the Louis D. Brandeis School of Law at the University of Louisville where she earned a Juris Doctorate degree.
After law school, Ms. Lynch began her professional career with the Lexington Fair Housing Council, Incorporated. For 15 years, Ms. Lynch fought for housing equality for all Kentuckians. She proudly served on the Neighborhoods in Transition Task Force for the city of Lexington. Ms. Lynch is currently a proud board member with Lexington's Habitat for Humanity and is currently serving on a work group that is reviewing city planning processes for the city of Lexington.
Ms. Lynch is currently the Executive Director of Ampersand Sexual Violence Resource Center of the Bluegrass, Incorporated.
Recently Ms. Lynch is proudly working on the Mayor's Commission for Racial Justice and Equality where her focus is the effects of negative housing patterns and gentrification on Lexington's African-American community.
Jake Wegmann, Associate Professor at The University of Texas at Austin School of Architecture, Program Director for Cmmunity and Regional Planning, PhD
Jake completed his doctoral work at the University of California, Berkeley in 2014, with a dissertation entitled "'We Just Built It:' Code Enforcement, Local Politics, and the Informal Housing Market in Southeast Los Angeles County." His research lies at the nexus of housing, real estate development, and planning. He has published research on the racialized restructuring of metropolitan space, microhousing infill, and the measurement of affordable rental housing cost efficiency in Urban Geography, Journal of Urbanism, and Housing Policy Debate.
Justin Kirchner, Director of Homeownership, Lexington Community Land Trust
Justin started with Lexington Community Land Trust in January of 2017. He graduated with a Master's of Public Administration degree from Murray State University, with a concentration in Nonprofit Leadership. He wrote his Masters Thesis on the causes of property abandonment in Lexington, and the disparate outcomes related to vacant and abandoned homes.
Justin is proud to continue serving his hometown through the creation of permanently affordable homeownership opportunities and community-controlled land stewardship. Justin previously worked for Habitat for Humanity in Indianapolis, IN and Richmond, KY- and is happy to bring his passion for community development back to Lexington.
GSA 2.0: Community Engagement
Friday, July 30, from 12-1PM
"I want to get involved, I just don't know how." Does this sound like you? Join us on July 30th at noon for a panel discussion with local community engagement experts on how to get involved in planning and zoning decisions that impact our everyday lives. We know that increasing and diversifying the voices at the table during decision-making conversations are key to achieving smart, sustainable, and equitable growth. The next step is making sure all Lexingtonians have the opportunity to and an understanding of how to provide that input on how our city grows.
Panelists:
Christian Motley, Director of Policy and Partnerships, Strive Together
Christian Motley is director of policy and partnerships for StriveTogether where he provides leadership on collaborations, coalitions and advocacy strategy. Christian previously oversaw public policy and advocacy for the Kentucky Education Association as its chief lobbyist in the Kentucky state legislature in Frankfort. Before this role, Christian served as the deputy executive director of the Kentucky Governor's Office of Early Childhood.
While in Washington, D.C., Christian served as a presidential appointee in the Office of the Deputy Secretary at the U.S. Department of Education, which took a leadership role in building My Brother's Keeper, President Obama's initiative to expand opportunity for young men of color. In 2019, Christian was named as a member of the Prichard Committee for Academic Excellence, a nonpartisan, citizen-led organization working to improve education in Kentucky. He also serves on the boards of On the Move Art Studio Big Brothers, Big Sisters of the Bluegrass, Lexington Transit Authority; and Commerce Lexington's Leadership Lexington Youth Program, in Lexington, Kentucky, just up the road from his beloved alma mater, Berea College.
Lauren Weaver, GISP – Senior Long-Range Planner, LFUCG Division of Planning
Lauren Weaver, GISP (Geographic Information Systems Professional) is a Senior Planner with the Lexington Division of Planning's Long Range Planning team where she emphasizes the importance of community well-being. An applied geographer seasoned in spatial analysis, her experience ranges from the education sector where she managed geospatial projects to the private sector as a consultant and now to the public sector with a focus on community development. Weaver holds a BS in Geography with honors where she focused on city sustainability with minors in Spanish and Latin American Studies from the University of Louisville. She also has a Master's Certificate in Digital Mapping from the University of Kentucky.
As a volunteer, her skills currently aid GISCorps in addressing food insecurity across the United States to reduce gaps in food supply chains. Some past volunteerism includes performing music for clients at the Hope Center, proctoring Mayor's Cup competitions for Kentucky schools, chaperoning hikes for at risk youth with Sierra Club's Inspiring Connections Outdoors, analyzing data for a Hispanic and Latino Health Fair, and serving as an Immigrant Services Intern with Louisville Public Libraries.
Richard Young, Executive Director, CivicLex 
Richard Young is the Executive Director at CivicLex, a non-profit based in Lexington, Kentucky that is using technology, media, and social practice to build a more civically engaged city. Young serves in a volunteer capacity on the City of Lexington's Infill & Redevelopment Committee, Public Art Commission, and co-chair the Community division of Fayette County's US Census Complete Count Committee. He also serves as a board member of Central Music Academy and Chamber Music Festival of Lexington. Young's background is in community development, civic engagement, arts production and management, and music performance.
Walt Gaffield, FCNC President
Walt is the current President of the Fayette County Neighborhood Council (FCNC) which is a 501(c)(3) non-profit organization devoted to assisting and providing educational information to neighborhoods.  This is Walt's second term as FCNC President.  The FCNC includes rural, urban, and suburban neighborhoods.  Walt has degrees from Colgate, Texas (Austin), and the University of Kentucky's Martin School and has extensive experience working for Kentucky State Government principally in budget, HR, purchasing, and accounting.
---
PAST EVENTS
Zoning for Equity: Updating Parking and Open Space Requirements
Tuesday, March 30th
ZOOM Call
Do you want to live closer to quality greenspace? Do you notice large empty parking lots across town that could potentially be used for people rather than cars?
Join us for a presentation and panel discussion with LFUCG Planning staff to learn about two upcoming zoning changes related to parking requirements and open space/greenspace. 
Updating our outdated zoning policies helps our city work toward equity and a better quality of life for all. We will discuss how these two zoning ordinance text amendments (ZOTAs) will allow for more equitable, quality developments that help us house all of our neighbors and work toward centering the needs of our community.
Speakers:
Valerie Friedmann, LFUCG Planning– Valerie Friedmann is a Long Range Senior Planner and the Greenspace Planner for the City of Lexington Kentucky's Division of Planning. Valerie coordinates with developers and various government divisions to further the city's open space plans during the development process. Her work helps ensure that all communities are served by thoughtful urban design and that everyone has equitable access to vibrant, community-focused open spaces. Prior to working for the City of Lexington, Valerie was an Assistant Professor in the Auburn University Landscape Architecture Program. At Auburn her research focused on the ecological and aesthetic benefits of novel plant communities. Valerie holds a Master's Degree in Landscape Architecture from the University of Tennessee.
Chris Taylor, LFUCG Planning– Chris Taylor is an Administrative Officer with City of Lexington's Long-Range Planning section. He has a degree in Economics from the University of Kentucky. Chris has been with Lexington's Planning Division for 14 years. In his most recent role, he was instrumental in the completion of the City's newest comprehensive plan, Imagine Lexington, which provides for creative infill & redevelopment within the nation's first urban service boundary. Currently he's working to revise Lexington's zoning ordinance to provide considerably more housing opportunity.
---
CPA 2.0 Promoting Our Farms: The Future of AgTech in Lexington
Tuesday, January 19th
ZOOM Call
Lexington Mayor Linda Gorton
Dean Nancy Cox, UK College of Agriculture, Food, and Environment
Jordan Wood, CEO of RedLeaf Biologics
A panel discussion about the AgTech industry in Lexington and why it is the hottest topic in economic development and agriculture. Panel included Mayor Linda Gorton, Dean Nancy Cox of UK's College of Agriculture, Food, and Environment, and Jordan Wood, CEO of RedLeaf Biologics. Hear about the evolving landscape of the industry, how it will impact our community, and the progress of current AgTech businesses.
Panelists:
Linda Gorton, Mayor of Lexington, Ky.
Linda Gorton, the longest-serving member of the Lexington-Fayette Urban County Council, is serving her first term as Lexington Mayor. Mayor Gorton was elected on November 6, 2018, winning 63% of the vote. A native of Ohio, Mayor Gorton has lived in Lexington most of her adult life. In addition to her 16 years on the Council, including 4 years as Vice Mayor, Mayor Gorton has been a dedicated volunteer in our community.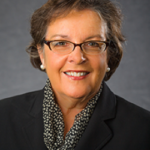 Dean Nancy Cox, University of Kentucky College of Agriculture, Food, and Environment
Nancy M. Cox became dean of the University of Kentucky College of Agriculture, Food and Environment on Jan.1, 2014. Recognizing the significant footprint and statewide role of the college, Cox was appointed in August 2020 by UK President Eli Capilouto to join his leadership team with the additional role as vice president for land-grant engagement for the University of Kentucky.
Prior to her tenure as dean, Cox served the college as associate dean for research and director of the Kentucky Agricultural Experiment Station. As a renowned animal/equine physiologist and associate dean, she accelerated the college's land-grant role as a research and engagement leader in Kentucky agriculture; prioritizing investments in veterinary diagnostics, equine health and safety, and animal and forage production—historic mainstays for the commonwealth's flagship university.
Cox began her career at Mississippi State University, where she taught and conducted research in animal physiology. She received a bachelor's degree from Furman University, master's degree from University of Georgia, and doctorate from North Carolina State University.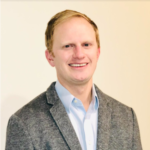 Jordan Wood, CEO of RedLeaf
Jordan is the CEO of ag tech startup, RedLeaf Biologics, Inc. At RedLeaf, Jordan oversees the company's commercialization efforts of utilizing unique plant varieties as functional ingredients in the health & wellness, cosmetics, and natural colorants markets. Since joining RedLeaf full-time in 2017, Jordan has managed over $1.5M in grant funding from federal and state agencies and raised an additional $1M in outside capital. These efforts have allowed the company to accelerate their regulatory and commercial timelines, resulting in the anticipated launch of RedLeaf's first FDA approved product in the Fall in 2021.
An attorney by trade, Jordan was a partner at a Birmingham, AL based law firm prior to joining RedLeaf. He maintained a practice in healthcare and employment law sector.
---
CPA 2.0 Growing Our City: Affordable Housing
November 17, 2020
ZOOM Call
Elisa Bruce, REACH, Director of Housing Education and Counseling
Justin Kirchner, Lexington Community Land Trust, Director of Homeownership
Equal access to housing is a fundamental civil right and is critical to many individual and community social outcomes from economic prosperity to social equity. Access to housing is a goal that government, public officials, and private citizens must embrace if housing access is to become a reality.
In many areas across the U.S., a primary obstacle to housing is a relative absence of affordable and diverse housing for all types of families at different income levels close to where people work and play. Often, public policies implemented in cities can contribute to the lack of affordable housing, along with pushback from the community due to myths around diverse, mixed income neighborhoods. 
Watch this recording to better understand the barriers to increasing affordable housing in Lexington-Fayette County and how the Lexington Community Land Trust and REACH are working to fight these barriers.
View Affordable Housing Recording
---
CPA 2.0 Growing Our City: Food Insecurity
September 22, 2020
ZOOM Call
Kristin Hughes, Community Education & Outreach Director, FoodChain Lex
Christine Smith, Executive Director, Seedleaf Lexington
Join Fayette Alliance as we discuss food insecurity in Lexington-Fayette County, particularly how it has been exacerbated by COVID-19 with the largest impacts on marginalized communities. We will hear how urban agriculture and traditional agriculture can play a major role in addressing our city's food insecurity. Attendees will leave with a better understanding of the work that Seedleaf and FoodChain are doing to support our community as a whole, particularly their work in alleviating food insecurity for young people, their families, and marginalized communities. Finally, we will discuss how to support these organizations and ongoing work that can be done around this issue.
View Food Insecurity Recording
---
CPA 2.0 Promoting Our Farms: Urban Agriculture
April 2020
ZOOM Call
Andrew and Reva Russell English, North Farm
COVID-19 has changed the way we live our daily lives, exposing and highlighting gaps in basic needs we need to address but also opportunities for our local community to come together to support our neighbors.
Agriculture is a significant part of our local economy, to the tune of $2.3 billion per year, as well as our identity and quality of life. A lesser known form of farming happens right here in Lexington's urban core. Hear from Andrew and Reva Russell English who raise vegetables, herbs, and fruit at North Farm, in the heart of the Northside of downtown Lexington.
This crisis has created (and exacerbated) local food insecurity and exposed potential food supply chain issues with nationwide impacts. Looking to our local food supply and supporting our local farmers are important ways our community can talk about and support these local businesses, as well as the business of agriculture in the broader scope of our local economy.
---
CPA 2.0 Responsible Infrastructure: Sewers and Water Quality
February 2020
Nick Ryan's Happy Hour
Charles Martin, Director of the Division of Water Quality, spoke around the EPA Consent Decree and an update on road closures.
---
CPA 2.0 Planning 101: Exploring Placebuilder
Monday, October 14, 2019
5-6:30 PM
Blue Stallion Brewing Co.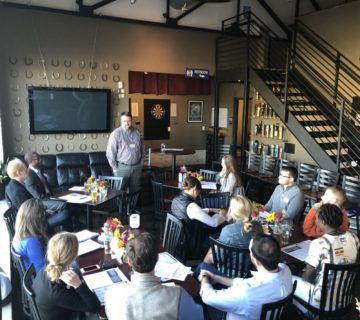 Thank you to everyone that joined Fayette Alliance at Blue Stallion Brewing Co. for a discussion of how the 2018 Comprehensive Plan is being implemented in Lexington and Placebuilder, a framework within the 2018 Comprehensive Plan for applicants, Planning Staff, community stakeholders, Planning Commission, and the Council to evaluate whether or not development proposals are in agreement with the Plan. Chris Taylor from LFUCG Long Range Planning presented Placebuilder and answered questions about its implementation. This was a part of the Mission Monday program at Blue Stallion where 10% of taproom sales were donated to Fayette Alliance's Citizens' Planning Academy.