2023 End of Year Campaign
Donate to Our 2023 End of Year Campaign
As 2023 draws to a close, all of us here at Fayette Alliance want to extend our heartfelt gratitude to those who have stood with us and supported our mission of smart, sustainable, and equitable growth in Lexington-Fayette County.
Important: The fight for responsible growth is far from over, and we need your support to continue advocating, educating, and researching for data-based growth solutions.
This year has brought its share of challenges, most notably the decision to expand the Urban Services Boundary (USB) by 2,700 to 5,000 acres — a move that raised significant concerns about our community's future.
Our Work
With thousands of invaluable acres at stake, we leaped into action — responding in the same way we have since our founding in 2006 — by focusing on the law, research, process, and voices of our community members.
Furthermore, we have remained the constant, steady voice for smart growth — focusing on our pillars of advocacy, education, and research.
For example, in 2023 we have:
Advocacy
Spent 250+ hours at City Hall, meeting with decision-makers, rallying hundreds of community members, and taking our concerns to the courtroom to ensure that land use decisions are made legally and supported by research

Listen to Brittany Roethemeier, Executive Director of Fayette Alliance, speak at City Hall by clicking this link.
Education
Hosted our 2023 Grow Smart Academy to a record-breaking 150+ Lexingtonians and trained 35+ Smart Growth Ambassadors to be strong voices at City Hall.

Listen to Jeff Speck's Grow Smart Academy Keynote Presentation.
Get to know one of our newest Smart Growth Ambassadors – Adam Moore.
Research
Launched 3 research initiatives aimed at tackling the complex issues facing our community's growth concerns.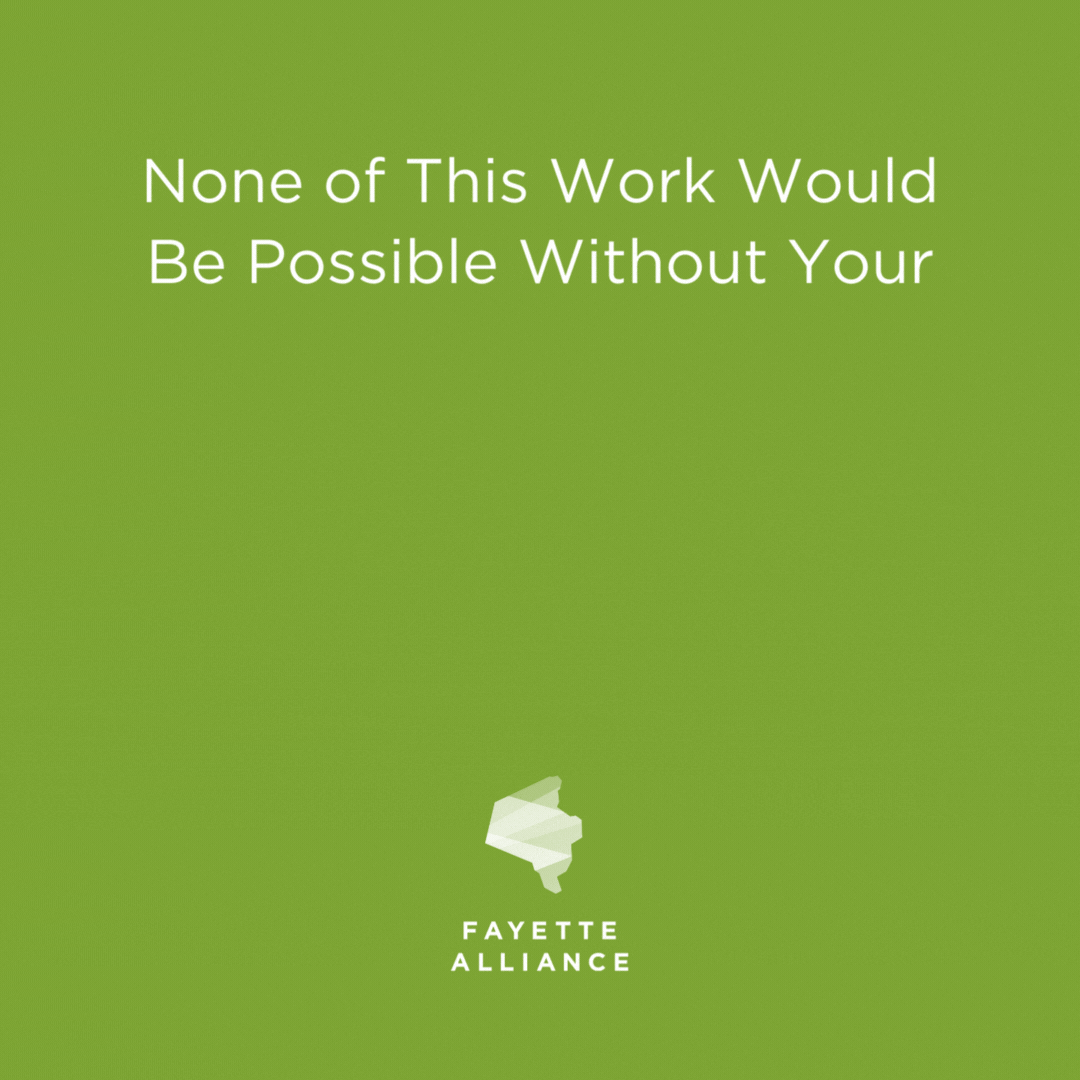 Thank you – for everything you do to support smart, sustainable, and equitable growth in Lexington-Fayette County.
Next Steps
Despite the disappointing decisions made about growth this year — we believe that the fight for Lexington's future is far from over.
In fact: We believe that our work and advocacy are more important now than ever. That is why, we are excited to announce our 2023 End of Year Campaign. 
Starting on Tuesday, November 7th — all contributions made to our End of Year Campaign will be doubled by a generous supporter of Fayette Alliance (up to $25,000).
Important: Your contribution, when combined with this matching opportunity, will have double the impact on the issues you are passionate about. 
As we enter this season of giving, we urge you to think about our beloved community and what makes it unique. 
Here at Fayette Alliance, we believe that the balance of our urban and rural landscapes is a key component of Lexington's distinctive charm.
That's why: We're on the front lines — fighting for smart, sustainable, and equitable growth that will promote our vibrant city and protect our beautiful farmland. 

Donate
Upon reflection, we hope you will agree that Lexington is worth fighting for and investing in.
Click Here to Make a Charitable Donation to the Fayette Alliance Foundation