Grow Smart Academy

2022 Grow Smart Academy
Watch Majora Carter's Keynote Presentation
Grow Smart Academy is a free, four-week program designed to educate Lexingtonians on land-use planning and its relationship to our community's economic development, environment, and quality-of-life.
Want to learn more about how land-use impacts your daily life from public transit, walkability, housing affordability, greenspaces, our climate impact, and where you live, work, and play? Join us at Grow Smart Academy to learn more about these local issues with experts. Alumni are encouraged to register.
This program will be in-person at various locations around Lexington for the first time in three years. Spots are limited, so register now! In order to receive a completion certificate, you must attend all four sessions in their entirety. We will provide dinner at each session.
If you are interested in only attending Intro to Smart Growth for the keynote presentation by Majora Carter, there is space to indicate so on the registration form below.
Session One: Intro to Smart Growth Tuesday, July 12, 5:30-7:30pm – Pam Miller Downtown Arts Center
Session Two: Growing Our City – Tuesday, July 19, 5:30-7:30pm – The Gatton Student Center at the University of Kentucky
Session Three: Sustainability and Transportation – Tuesday, July 26, 5:30-7:30pm – The Cornerstone at the University of Kentucky
Session Four: Promoting Our Farms – Tuesday, August 2, 5:30-7:30pm – Spy Coast Farm
If you have any language or accessibility needs, or a need for transportation support to attend each session, please contact info@fayettealliance.com.
---
2022 Session Details:
A big thank you to our sponsors! Interested in sponsoring? Email natalie@fayettealliance.com.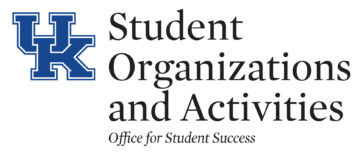 Session One: Intro to Smart Growth – Tuesday, July 12, 5:30-7:30pm at the Pam Miller Downtown Arts Center
We know the question is not if we grow, it's how. What is Smart Growth? How do we ensure Lexington grows in a smart, sustainable, and equitable way? 
Join our kick-off to Grow Smart Academy where we will provide basic concepts and examples of smart growth that we will dive into in our following three sessions. We will feature Majora Carter, a real estate developer, urban revitalization strategy consultant, MacArthur Fellow, and Peabody Award-winning broadcaster. She's responsible for the creation of numerous economic development, technology inclusion & green infrastructure projects, policies, and job training & placement systems.  She is a lecturer at Princeton University's Keller Center.
All are welcome and encouraged to attend the keynote speech, even if you cannot participate in all four weeks of Grow Smart Academy. Please register in advance here and indicate you will only be attending this session so that we can accommodate all.
Keynote Speaker 
Majora Carter, CEO, Majora Carter Group
Majora Carter is a real estate developer, urban revitalization strategy consultant, MacArthur Fellow and Peabody Award winning broadcaster. She's responsible for the creation of numerous economic development, technology inclusion & green-infrastructure projects, policies and job training & placement systems.  She is a lecturer at Princeton University's Keller Center.
Majora is quoted on the walls of the Smithsonian Museum of African-American History and Culture in DC: "Nobody should have to move out of their neighborhood to live in a better one" – which is also the subtitle of her book, Reclaiming Your Community, Released Feb 1, 2022.
Carter applies her corporate consulting practice focused on talent-retention to reducing Brain Drain in American low-status communities.  She has firsthand experience pioneering sustainable economic development in one of America's most storied low-status communities: the South Bronx.
She and her teams develop vision, strategies and the type of development that transforms low-status communities into thriving mixed-use local economies. Her approach harnesses capital flows resulting from American re-urbanization to help increase wealth building opportunities across demographics left out of all historic financial tide changes. Majora's work produces long term fiscal benefits for governments, residents, and private real estate developments throughout North America. Read more about Majora Carter here.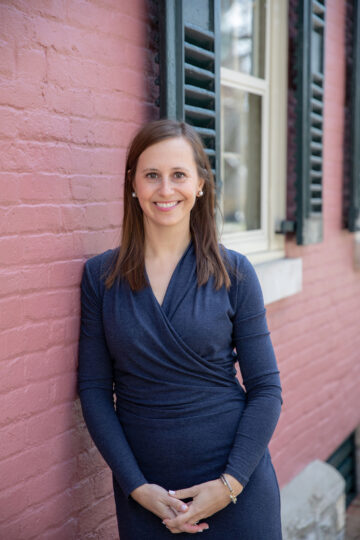 Brittany M. Roethemeier, Executive Director, Fayette Alliance
Brittany M. Roethemeier, J.D., joined Fayette Alliance as Executive Director in March 2019 after practicing real estate law at McBrayer PLLC since 2011, where she was named a "Super Lawyer-Rising Star in Real Estate" in 2017, 2018 and 2019. A passion for her community and a desire to ensure that Lexington continues to be an extraordinary place to live, work and play for all its community members brought her to Fayette Alliance, where she is committed to its vital mission to sustainably and equitably grow our city and promote our farms.
She has served as a volunteer with numerous non-profit organizations, including on the Board of Directors of Step by Step, Transylvania University Young Alumni Council, Friends of the Bluegrass Land Conservancy, Leadership Lexington Alumni Association and Youth Program Steering Committees, Court Appointed Special Advocates (CASA) and is a graduate of the Leadership Lexington Class of 2014-15. Originally from Union, Kentucky, Brittany is a graduate of Transylvania University and the University of Kentucky College of Law, and lives in Lexington with her husband Dean and rescue dog Henry.
---
Session Two: Growing Our City – Tuesday, July 19, 5:30-7:30pm at The Gatton Student Center at the University of Kentucky
Lexington's planning and land use policies, set out in our Comprehensive Plan, outlines the vision for how we live, work, and play. This session connects land use policy to our everyday quality of life. Join us as we hear from LFUCG's Division of Planning staff about the 2045 Comprehensive Plan and how the plan works to address challenges facing our city. We will discuss the goals and objectives of the updated plan and how you can continue to advocate for smart growth as the Comp. Plan moves through Council this year.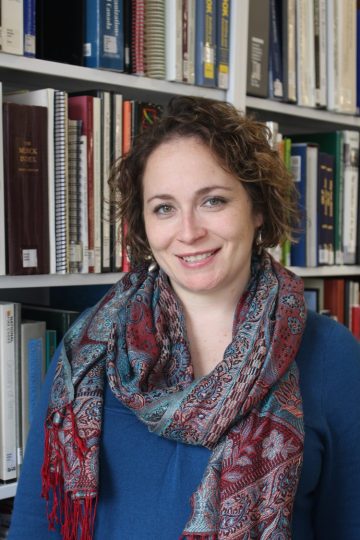 Sam Castro, AICP, LEED ND, Senior Planner, Long Range Planning, LFUCG
Samantha is a Certified Planner and a LEED Accredited Professional for Neighborhood Design and has a Masters of Landscape Architecture and Regional Planning from the University of Pennsylvania. Her comprehensive background includes large-scale master planning and transportation planning in the private sector, as well as experience in all phases of urban design, city planning, landscape architecture, and public engagement. Samantha is currently a Senior Long Range Planner with the City of Lexington's Division of Planning, as well as guest professor/lecturer at the University of Kentucky's College of Design, and Department of Landscape Architecture. She is a member of the Kentucky Chapters of the U.S. Green Building Council and the American Planning Association, and currently serves as the Lexington Programming Chair for the Kentucky Chapter of the Urban Land Institute.
Chris Taylor, Administrative Officer, Long Range Planning, LFUCG
Chris Taylor is an Administrative Officer with City of Lexington's Long-Range Planning section. He has a degree in Economics from the University of Kentucky. Chris has been with Lexington's Planning Division for 14 years. In his most recent role, he was instrumental in the completion of the City's newest comprehensive plan, Imagine Lexington, which provides for creative infill & redevelopment within the nation's first urban service boundary. Currently he's working to revise Lexington's zoning ordinance to provide considerably more housing opportunity.
Adina Tatum, Director of Operations, Julietta Market
Adina Tatum is currently the Director of Operations at Julietta Market, a project of NoLi CDC. Since her position at Julietta she has written an article for The Ziva Way inspiring women to step into their power. She has also been featured as a woman in leadership with The Girl Scouts. Her work is centered around creating opportunities for small business owners by removing barriers for entry, creating a space for them to grow, and designing an education program to help accelerate business knowledge. Community, opportunity, inclusion and diversity is her passion. Prior to her work with Julietta Market, she worked for 14 years in the Bridal Industry as a Retail Manager and Buyer. In her time in the bridal industry Adina developed discernment of customers, colleagues and supervisors. Working closely with the owner, she developed a love for business development. Increasing revenue by developing new business strategies fed her need for a challenge. This allows her to bring fresh perspective and ideas to a developing market. Already having an Associates in Arts, she returned to school to get her Bachelor's Degree in Science and Business Administration. Adina has a passion for entrepreneurship. She is a franchisee with Jazzercise Inc and spends her mornings teaching a high energy aerobics class. On the stage is where she feels most like herself. Growing up as an introvert, teaching Jazzercise has forced her out of her shell and allowed her to develop her interpersonal skills and become confident in her offerings in health and business. Born and raised in Lexington Kentucky Adina has faced many economical challenges. One lesson she has learned is that every choice has a consequence. You have the choice to choose the path for your life no matter where your starting point was.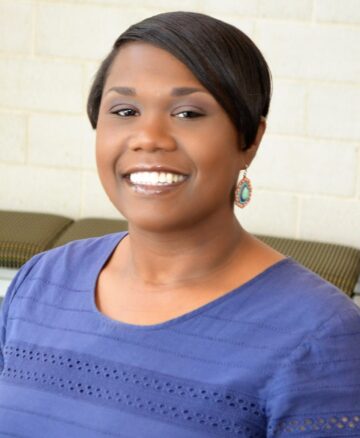 Tiffany Masden, Senior Administrative Officer, Department of Housing Advocacy and Community Development, LFUCG
Tiffany Masden is a native of Lexington, Kentucky. She holds a bachelor's degree in psychology from the University of Kentucky and a master's degree in Public Administration from Kentucky State University. She has over 16 years of experience with local government, working the first 5 years as an investigator for the Lexington Human Rights Commission. Thereafter, she worked 11 years in the Urban County Council Office, as the Legislative Aide to former 1st District councilmembers Chris Ford and most recently, Councilmember James Brown. 
In March of 2022, Masden joined the newly formed Department of Housing Advocacy and Community Development as a Senior Administrative Officer. In her position, she aids the Housing Commissioner in implementing new policies and procedures, conducts research and the department's four divisions in their day-to-day operations and programming.
---
Session Three: Sustainability and Transportation – Tuesday, July 26, 5:30-7:30pm at The Cornerstone at the University of Kentucky
Infrastructure is the foundation of our city and a key element in considering how our city can and should grow. Our Urban Services Boundary was put into place in 1958 as a way to focus resources for infrastructure like sewer and roads in and around our city. Limiting urban sprawl is critical to sustainable and equitable growth for all Lexingtonians, especially for our underserved communities. Attendees will learn about the negative impacts of urban sprawl on our climate, as well as how the city is looking at a Complete Streets initiative and utilizing large amounts of federal funding for infrastructure.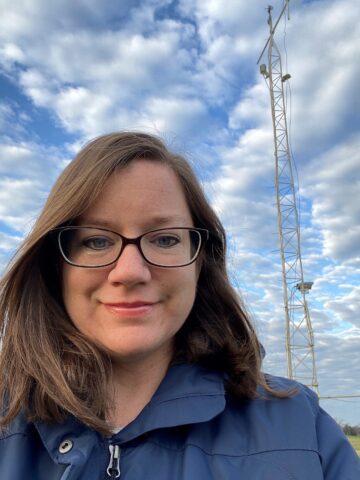 Megan Schargorodski, Interim Director and State Climatologist, Kentucky Climate Center and KY Mesonet
Megan Schargorodski is the interim Director of the Kentucky Climate Center and State Climatologist for Kentucky. She has a BS in Meteorology from the University of Oklahoma and MS in Homeland Security Sciences with a concentration in Emergency Management-Disaster Science from Western Kentucky University. Schargorodski has nearly 20 years of experience in working with weather networks, including 15 years with the Kentucky Mesonet at WKU. Her research interests lie in meteorological instrumentation and applied climatology/meteorology with applications in disaster science and the emergency management process. In addition to her professional duties with the Kentucky Climate Center, she is also an advocate for citizen science and public outreach. She is the state co-coordinator for the Collaborative Collection of Rain Hail and Snow (CoCoRaHS) network and serves on the board of directors for the Sky Science Festival.
Billy Van Pelt, Director of Special Program Development & Senior Advisor, American Farmland Trust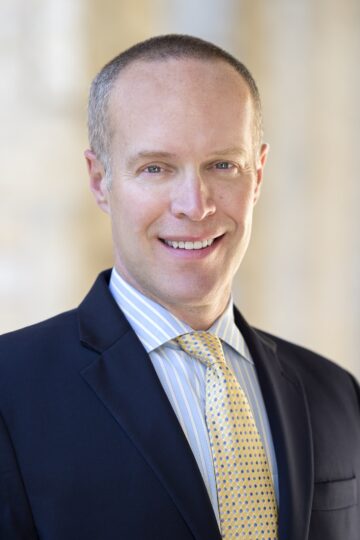 Billy is the Director of Special Program Development & Senior Advisor to the President and CEO at American Farmland Trust (AFT). He works with AFT's national and regional programs, major donors, and partner organizations throughout the Southeast and Texas. Before joining AFT, he ran his own government relations and consulting firm. During this time, he served as the founding CEO of Woodford Forward, a land use advocacy organization in Central Kentucky.  As a landscape architect, he worked in both the private and public sectors, including over a decade at the Purchase of Development Rights farmland protection program in Lexington, Kentucky.  Billy grew up on his grandparents' cattle and tobacco farm in Woodford County, Kentucky. He earned a Bachelor of Arts in business administration from Transylvania University, a Bachelor of Science in landscape architecture from the University of Kentucky College of Agriculture and a Master of Business Administration from Midway University. Billy is the Chair of the Transylvania University Board of Regents and serves on the Midway University Board of Trustees.  Billy also serves on the Lexington-Frankfort Scenic Corridor, Inc. Board of Directors.  He is licensed to practice landscape architecture in the Commonwealth of Kentucky and is a member of the American Society of Landscape Architects.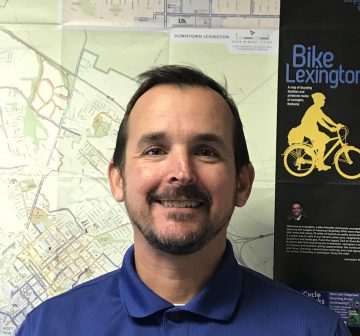 Scott Thompson, Senior Transportation Planner, Bike and Pedestrian Coordinator, Lexington Area MPO, LFUCG
Scott is a native of Louisville and came to Lexington in 1997 to pursue a degree from the University of Kentucky in Landscape Architecture. Since graduating in 2001 he has worked in the public and private sectors as a Designer, Project manager, and Resident inspector for projects ranging from residential site design; park designing and master planning; storm and waste water management; trails, roads and highway design and planning; and  community design and planning. He has always had an interest in public health and how the built environment is directly tied to daily physical activity.  
He is currently employed as a Senior Transportation Planner, Bike and Pedestrian Coordinator for the Lexington Fayette Urban County Government and the Lexington Area MPO.  His current work involves working to increase bicycle and pedestrian transportation system access, developing safe, high quality, interconnected facilities for bicycling and walking and promoting the increase of their use.
---
Session Four: Promoting Our Farms – Tuesday, August 2, 5:30-7:30pm at Spy Coast Farm
Promoting our beautiful and productive Bluegrass farmland is a key part of Fayette Alliance's mission. Our unique farms contribute to our identity, economic development, and quality of life. Fayette Alliance advocates for sustainable, responsible, and innovative growth because we know that balancing our irreplaceable Bluegrass farmland and growing an equitable city for all is what makes Lexington-Fayette County extraordinary.
This session will expose our attendees to the significant ways our farmland impacts our community and why smart growth and farmland preservation are important partners in Lexington's thriving community. Our rural land acts as the factory floor of our signature agricultural industries, providing a wide range of diverse employment opportunities (a $2B annual county economic impact and providing 1 out of 12 jobs), and supporting a growing local food movement that connects more people to the land every day. 
Jim Coleman, President & CEO, Coleman Crest Farm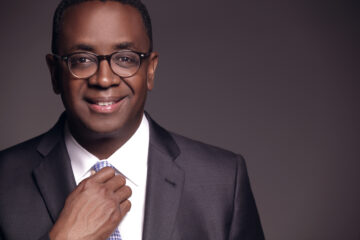 From his family's farm in Lexington, Kentucky to Wall Street, Jim Coleman has delivered stellar results over the last 37 years with Oscar Mayer & Co., Pepsi Cola Company, Altria Corporation, American Express, several entrepreneurial ventures, and several government and quasi-government entities including the New York State Senate, Westchester County Government, and the Prince George's County Maryland Economic Development Corporation. Jim was raised on his family's farm, Coleman Crest, which was originally purchased by his great grandfather, James Coleman, on March 27, 1888 after he and his family had tilled the farm as slaves. Jim is the sole owner of Coleman Crest Farm today. In 2015, Jim was appointed, president & CEO of the Prince George's County Maryland Economic Development Corporation by Prince George's Maryland County Executive Rushern L. Baker, III. Jim led a team of 75 economic development professionals to attract over 40 new companies to Prince George's County, retained the county's top 500 largest employers and convinced them to expand to create over 5,400 new job. Under Jim's leadership, the corporation's workforce services division trained and prepared over. At the end of his tenure at the Prince George's County Maryland Economic Development Corporation in 2018, Jim returned to the private sector to launch his own business consulting firm, Coleman Crest Advisers, LLC. The mission of Coleman Crest Advisers is to help clients grow their sales revenue by enhancing the skills and capabilities of their employees. After the death of his loving wife Cathy, of 37 years, Jim relocated to Lexington Kentucky in August 2020 to restore Coleman Crest Farm. Jim is currently preparing Coleman Crest to be a profitable farming enterprise with three operating divisions including; organic crop production, an Incubator for Aspiring Farmers and Agritourism. To date, Jim has secured produce customer relationships with Critchfield Meats, Good Foods, Idle Hour Country Club, Thompson Catering, Ramsey's Diner, Black Soil, and Dudley's on Short. Jim has established partnerships with the University of Kentucky and Kentucky State University to leverage the latest approaches to agriculture management and to leverage the innovative spirit of their students to achieve his long-term vision for Coleman Crest which is to preserve the farm in perpetuity, as a teaching farm for aspiring farmers. Jim is a 1983 graduate of Howard University with a B.A. in Economics. He is the author of "Cut the Crap and Close the Gap", an operating guide for small and large businesses and not-for-profit organizations. Cut the Crap and Close the Gap was published by Morgan James in 2016 and is available on Amazon and everywhere books are sold. Jim is a certified management training facilitator with Development Dimensions International, the Center for Management and Organization Effectiveness, and Dale Carnegie. Jim is a 2014 graduate of the World-Wide College of Auctioneering. Jim is a board member of One World United and Virtuous and the Henry Clay Estate Foundation.
Dr. Alison Davis, Professor of Agricultural Economics, University of Kentucky, Executive Director, Community and Economic Development Initiative of Kentucky
Dr. Alison Davis is a Professor of Agricultural Economics at the University of Kentucky and the Executive Director of the Community and Economic Development Initiative of Kentucky (CEDIK). CEDIK is an integrated engagement/research center housed within the College of Agriculture, Food and Environment at the University of Kentucky. CEDIK's mission is to build engaged communities and vibrant economies. Dr. Davis leads a team of fourteen engagement and research staff to support for CEDIK's five priority areas: economic development, leadership development, community health, community design, and arts engagement. 
Dr. Davis' role is to build relationships across campus, Kentucky and the South with the goal of promoting a stronger sense of community and an improved economic base in rural areas.  Her economic development program utilizes workshops, trainings, and educational materials to highlight the importance of community engagement, land use planning, infrastructure development, regionalism, and the impact of changing public policy on communities.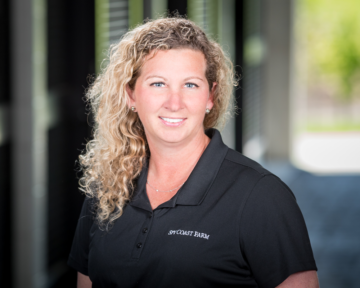 Dr. Modesty Burleson, VMD, Chief Operating Officer, Spy Coast Farms
Modesty Burleson, VMD was born and raised in York, Pennsylvania. She started riding at the age of 6 and got her first pony by the age of 9.  From that moment, she always knew she wanted to go to veterinary school for equine medicine.
Her mentor growing up, Dr.William J. Solomon of Pin Oak Lane Farm in New Freedom, PA introduced her to the Thoroughbred and Standardbred breeding industry. Modesty attended Virginia Tech for undergraduate studies and then the University of Pennsylvania School of Veterinary Medicine.
After graduation, Dr. Burleson moved to Lexington, Kentucky for a one-year ambulatory internship at the prestigious veterinary practice Rood and Riddle Equine Hospital with Dr. Tom Riddle. She had always planned to move back to Pennsylvania to work with Dr. Solomon but after her internship, Dr. Riddle asked her to stay on as the resident veterinarian at Shadwell Farm owned by Sheikh Hamdan bin Rashid Al Maktoum.  During this time, she met her husband, Lyn Burleson, and decided to stay on as a Rood and Riddle associate.
In 2010, Spy Coast Farm hired Dr.Burleson from Rood and Riddle Equine Hospital to be their resident veterinarian. At the time, Spy Coast Farm had only 20 horses on 200 acres and a handful of employees. Over the last decade, Dr.Burleson worked closely with owner, Lisa Lourie, to grow and develop the farm to become a world-renowned breeding and training facility.  The farm now spans 800 acres with over 50 employees and includes a Reproduction Center, Young Horse Training Facility, a Quarantine center, and a state-of-the-art Rehabilitation and Fitness Center. Dr. Burleson is now the Chief Operating Officer as well as the primary Reproduction veterinarian on the farm.
Dr. Modesty Burleson and her husband, Lyn Burleson, own and operate two commercial breeding farms in Midway, Kentucky.  They breed over 100 Thoroughbreds a year and run a sales consignment at Keeneland and Fasig-Tipton.