Grow Smart Academy
Grow Smart Academy (formerly Citizens' Planning Academy) is a free, four-week program designed to educate Fayette County residents on land-use planning and its relationship to our community's economic development, environment, and quality-of-life.
Local community leaders and experts will speak on issues ranging from transportation and green space to infill development and housing affordability.
Apply today and join us as we examine these local issues with experts before breaking into groups to dig deeper into the topics.
Attendees will be eligible for exclusive giveaways from local businesses and the opportunity to join small group tours of local farms and businesses. Past CPA alumni are encouraged to attend!
2021 Dates to be released soon!
---
2020 Details:
5:30 – 7 PM, Virtual Program
Session One, Planning 101: Tuesday, July 21, 2020
Session Two, Promoting Our Farms: Tuesday, July 28, 2020
Session Three, Responsible Infrastructure: Tuesday, August 4, 2020
Session Four, Growing Our City: Tuesday, August 11, 2020
---
Session Details:
Session One, Planning 101:
Lexington's planning and land use policies and processes, set out in our Comprehensive Plan, outline the vision for how our citizens live, work and play. This session connects land use policy and our quality of life, highlighting Lexington's challenges to preserve our rural areas while growing equitably. It will walk through the 2018 Comprehensive Plan, Imagine Lexington, outline the processes which go into building a Comprehensive Plan and identify how the community can continue to engage with our city as they put the Plan into action. 
Jim Duncan, Director, LFUCG Division of Planning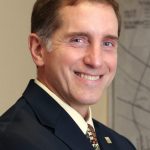 Jim Duncan is the Director of Planning for the Lexington-Fayette Urban County Government. Jim was previously the Manager of Long-Range Planning for LFUCG where he oversaw the development of comprehensive and small area plans. In addition, Jim was the transportation planner for the city of Dothan, Alabama and the affordable housing planner for the city of Santa Fe, New Mexico. Before working in local government, Jim was a field artillery officer in the U.S. Army stationed at Ft. Sill, Oklahoma. Jim is a graduate of Woodford County High School and the University of Kentucky with a Master of Public Administration and a Bachelor of Science in Agricultural Economics.
Samantha Castro, AICP, LEED ND, Senior Planner, LFUCG Long Range Planning
Samantha is a Certified Planner and a LEED Accredited Professional for Neighborhood Design and has a Masters of Landscape Architecture and Regional Planning from the University of Pennsylvania. Her comprehensive background includes large-scale master planning and transportation planning in the private sector, as well as experience in all phases of urban design, city planning, landscape architecture, and public engagement. Samantha is currently a Senior Long Range Planner with the City of Lexington's Division of Planning, as well as guest professor/lecturer at the University of Kentucky's College of Design, and Department of Landscape Architecture. She is a member of the Kentucky Chapters of the U.S. Green Building Council and the American Planning Association, and currently serves as the Lexington Programming Chair for the Kentucky Chapter of the Urban Land Institute.
Session One, Planning 101 is sponsored by the Kentucky Chapter of the Urban Land Institute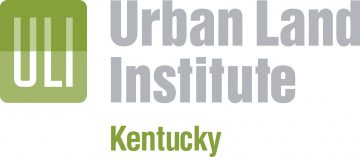 ---
Session Two, Promoting Our Farms:
Promoting our unique and productive Bluegrass farmland is a key part of Fayette Alliance's mission. Our unique rural assets contribute to our identity, economic development and quality of life. Fayette Alliance advocates for sustainable, responsible and innovative growth because we know that maintaining a balance between our irreplaceable Bluegrass farmland and a growing, vibrant city is what makes Lexington-Fayette County extraordinary.
This session will educate our attendees on the significant ways our farmland impacts our community and why smart growth and farmland preservation are two sides of the same coin. Our rural land acts as the factory floor of our community, providing a wide range of diverse employment opportunities, a $2B annual county economic impact and supporting a growing local food movement, connecting more people to the land every day. Increasing awareness of the contributions our rural assets make to our quality of life is critical, as growing responsibly means balancing these assets with our need to accommodate a changing city.
Ashley Smith, Co-founder and COO of Black Soil: Our Better Nature
A native of Lexington, KY, Ashley C. Smith graduated from the University of Kentucky in 2008 with a Bachelor of Arts in Sociology. She is the Co-founder and COO of Black Soil: Our Better Nature, a statewide agritourism company with a mission of reconnecting Black Kentuckians to their legacy and heritage in agriculture. Smith has worked for such brands as KentuckyOne Health, Bluegrass Hospitality Group, Community Ventures, NetGain Technologies, Smiley Pete Publishing, The Lyric Theatre & Cultural Arts Center and Fayette Alliance.
Smith's other professional involvement, leadership and accolades include: Ethical Redevelopment Salon member under the leadership of Theaster Gates, Secretary for Kentucky State University's Extension and Research Advisory Council, and 2016 Scholarship Chair for the Bluegrass Chapter of the Association of Fundraising Professionals. In addition, her leadership also includes serving on the Management Team for the crave food + music festival and Steering Committee member for the Kentucky Rural Urban Exchange. Her professional portfolio also includes voice over and Mistress of Ceremonies duties for City of Lexington 2017, 2018, and 2020 Martin Luther King Holiday Celebration, Stage Emcee for 2017 and 2018 crave lexington food + music festival. She earned an Emmy nomination for KET's Kentucky Life episode, A Kentucky Christmas, voicing the work of Kentucky native, writer and poet, Effie Waller Smith. Smith gave a top rated CreativeMornings Lexington talk, 'Insecure' in June 2020. Smith and Trevor Claiborn are the proud parents of Caroline and Trevor, Jr.
Dr. Alison Davis, PhD, H.B. Price Professor of Agricultural Economics; Director, Community and Economic Development Initiative of Kentucky (CEDIK); Editor, Choices Magazine
Dr. Alison Davis is the H.B. Price Professor of Agricultural Economics at the University of Kentucky and the Executive Director of the Community and Economic Development Initiative of Kentucky (CEDIK). CEDIK is an integrated engagement/research center housed within the College of Agriculture, Food and Environment at the University of Kentucky. CEDIK's mission is to build engaged communities and vibrant economies. Dr. Davis leads a team of fourteen engagement and research staff to support for CEDIK's four priority areas: economic development, leadership development, community health, and community design. Her rural economic development program utilizes workshops, trainings, and educational materials to highlight the importance of community engagement, infrastructure development, regionalism, and the impact of changing public policy on rural communities.
Gregory Harbut, President, Harbut Bloodstock Agency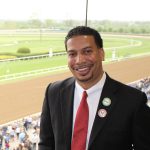 Lexington, Kentucky native Greg Harbut was drawn to the thoroughbred business at a young age. He is a proud third generation horseman, descending from a line of successful and renowned African American horsemen. Greg is the great-grandson of Will Harbut of Man O' War fame and the grandson of Tom Harbut, a prominent African American horseman in his own right, who worked with elite thoroughbreds associated with Elizabeth Arden, movie producer Louie B. Mayer, and Harry F. Guggenheim. He also bred and owned a horse that participated in the 1962 Kentucky Derby, and served as the exercise rider for Man O' War's greatest son, 1937 Triple Crown Winner and Horse of the Year: War Admiral.
At 35 years old, Greg is the owner and President of Harbut Bloodstock, a Lexington-based agency focused on top tier breeding stock, management, and identifying racing talent in international markets. Greg received first-class thoroughbred training and education through various international management programs, and his agency is responsible for the purchases of 16 Grade 1 winning or producing breeding stock acquisitions. Grade 1 horses are known as the gold standard in the industry.
Session Two, Promoting Our Farms, is sponsored by the Fayette County Farm Bureau
---
Session Three, Responsible Infrastructure
Infrastructure is the foundation of our city and a key element in considering how our city can and should grow. Our Urban Service Boundary was put into place in 1958 as an infrastructure boundary and a way to focus resources on those investments in and around our city core. Limiting the sprawl of expensive city infrastructure is critical to responsible, sustainable growth and a high quality of life.  Attendees will learn how growth policies like infill and redevelopment go hand in hand with infrastructure plans and investments, and how initiatives like the EPA Consent Decree, the Nicholasville Road Corridor Study, the Complete Streets initiative and others are working to improve and enhance our ability as citizens to live, work and play in Lexington.
Christian Motley, Lextran Board Chair
Christian Motley is senior manager of policy and partnerships for StriveTogether, a national movement to improve outcomes for kids in communities across America. He previously served in the administrations of both Governor Steve Beshear and President Barack Obama, and oversaw public policy and advocacy for the Kentucky Education Association. In 2016, he joined the Lextran board of directors, which oversees the public transportation agency for Lexington, and in 2019 he became chairman. Christian also serves on the boards of On the Move Art Studio, Big Brothers, Big Sisters of the Bluegrass, and Junior Achievement's Leadership Lexington Youth steering committee. Christian is a graduate of Berea College.
Stan Harvey, FAICP, Principal, Lord Aeck Sargent
Stan Harvey is a Lord, Aeck & Sargent (LAS) principal in the firm's Urban Design & Planning practice area and director of the Lexington, Kentucky office. With a background in both architecture and city planning, his specialties are conceptualizing planning processes, campus planning, directing facilities and infrastructure programs, facilitating community participation, and developing implementation strategies.
In 1997, following three years of heavy involvement with pre-Olympic urban redevelopment for the Corporation for Olympic Development in Atlanta (CODA), Harvey co-founded Urban Collage, which in 2013 became a practice area of LAS through a joining of the two firms. His professional highlights include the Atlanta Public Schools BuildSmart Facilities Plan, Blueprint Midtown, Perimeter Focus CNI, Imagine Downtown, the Peachtree Corridor Plan, the BeltLine TAD Redevelopment Plan, numerous community development plans, and his current assignments with downtown Lexington's Rupp Arena, Arts & Entertainment District, billed as "the future of downtown Lexington," and a plan for a new 65-acre campus for Bluegrass Community and Technical College in Lexington. Before CODA, Harvey worked for Central Atlanta Progress, a private nonprofit community development organization providing leadership, programs and services to preserve and strengthen the economic vitality of Downtown Atlanta.
Many of Harvey's plans have earned awards from organizations such as the U.S. Green Building Council, the American Society of Landscape Architects (ASLA) as well as ASLA's Kentucky chapter, and the Georgia and Kentucky chapters of the American Planning Association (APA). In addition, he is a recipient of the Jack F. Glatting Mentoring Award from the Georgia Institute of Technology.
Harvey is currently a member of the APA's Kentucky chapter, where he was the treasurer (2008 – 2014); Fayette Alliance, where he serves on the board; the American Institute of Certified Planners; the American Planning Association; Urban Land Institute – Kentucky District Council; a member of the Downtown Lexington Corporation; and a board member of the Downtown Lexington Management District (DLMD). Before moving in 2006 from Atlanta to his hometown Lexington, he was a member of the APA's Georgia chapter, and served for two years as its vice president of chapter services; The Carter Center, where he served on the board of councilors; and Central Atlanta Progress. Harvey earned his master's degrees in city planning and in architecture, both degrees from the Georgia Institute of Technology. His bachelor's degree in architecture was awarded by the University of Michigan.
Harvey, his wife and their two children reside in Lexington.
Scott Thompson, LFUCG Bike & Pedestrian Coordinator
Scott is a native of Louisville and came to Lexington in 1997 to pursue a degree from the University of Kentucky in Landscape Architecture. Since graduating in 2001, Scott has
worked in the public a private sector as a Designer, Project Manager, and Resident Inspector for projects ranging from residential site design; park designing and master planning; storm and waste water management; trails, roads and highway design and planning; and community design and planning. Scott has always had an interest in public health and how the built environment is directly tied to daily physical activity.
Scott is currently employed as a Senior Transportation Planner, Bike and Pedestrian Coordinator for the Lexington Fayette Urban County Government and the Lexington Area MPO. Current work involves working to increase bicycle and pedestrian transportation system access, developing safe, high quality, interconnected facilities for bicycling and walking, and promoting the increase of their use.
---
Session Four, Growing Our City
The question is not if we grow, it's how. Fayette Alliance advocates for policies which support growing our city in a responsible, sustainable and innovative way. This means policies which strike a balance between preserving our irreplaceable Bluegrass farmland and those fostering a vibrant, urban city core. This balance is essential to our city's success and to the quality of life of all of our citizens. 
We want to educate our attendees about what smart growth means, why policies that promote development within our Urban Services Boundary enhance our quality of life and promote economic development, why and how a strategy of infill and redevelopment can and should be successful and how our city is addressing needs like housing diversity, affordable housing, and economic development.
Kevin Atkins, LFUCG Chief Development Officer 
Kevin Atkins, Chief Development Officer for the City of Lexington, Kentucky, has more than 30 years of experience in all aspects of political governmental affairs, and local government administration. After graduating with a bachelor's degree in Public Administration from Austin Peay State University in Clarksville, Tennessee, Atkins started his career as an aide to the Mayor of his hometown Hopkinsville, Kentucky where he worked on a variety of projects throughout city government including economic development.
Atkins next joined the staff of United States Senator Mitch McConnell where he served more than 22 years working with local business and governmental leaders, as well as community organizations and other community leaders in Kentucky. In 2011, Atkins joined the City of Lexington as Chief Development Officer where he manages Economic Development, Planning and Government Relations for the city. Atkins serves as chair of the Economic Development Investment Board for the City of Lexington that manages the city JOBS Fund, Workforce Grant Program, Tax Increment Finance (TIF) Program and Industrial Revenue Bond program. He also serves as Chair of the Lexington-Fayette Industrial Authority that manages 250 acres of city economic development land at Coldstream Research Campus.
Atkins currently serves on the Kentucky League of Cities (KLC) Board of Directors as well as the KLC Economic Development Policy Advisory Committee and Federal Policy Advisory Committee. Atkins also currently serves on the Executive Board and Full Board of Commerce Lexington (Greater Lexington Chamber of Commerce), Downtown Lexington Partnership, High Street YMCA and Kentucky Technology Inc. He is past Board Chair of Opportunity for Work and Learning in Lexington, as well as past Board President of Prevent Child Abuse Kentucky.
Shayla Lynch, J.D., Executive Director at Ampersand Sexual Violence Resource Center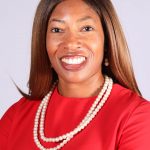 Ms. Lynch is a proud native of Hopkinsville, Kentucky and is a 1997 graduate of Hopkinsville High School. Ms. Lynch is a 2001 graduate of Centre College in Danville, Kentucky where she earned Bachelor of Arts degrees in English and Government, and she is also a 2004 graduate of the Louis D. Brandeis School of Law at the University of Louisville where she earned a Juris Doctorate degree.
After law school, Ms. Lynch began her professional career with the Lexington Fair Housing Council, Incorporated. For 15 years, Ms. Lynch fought for housing equality for all Kentuckians. She advocated for victims of housing discrimination, educated the public regarding Fair Housing laws and was a valuable resource for housing best practices in Kentucky. She proudly served on the Neighborhoods in Transition Task Force for the city of Lexington. Ms. Lynch is currently a proud board member with Lexington's Habitat for Humanity and is currently serving on a work group that is reviewing city planning processes for the city of Lexington.
Ms. Lynch is currently the Executive Director of Ampersand Sexual Violence Resource Center of the Bluegrass, Incorporated. At Ampersand Ms. Lynch leads a dynamic team of staff, staff advocates and volunteers as they provide services in seventeen Kentucky counties to survivors of sexual violence and their families. Ms. Lynch currently serves on Lexington's Domestic and Sexual Violence Prevention Board and is an active board member with the Kentucky Association of Sexual Assault Programs.
Ms. Lynch has been involved in several professional and community organizations throughout Lexington and Central Kentucky. She formerly served on the Fayette County Public School's Equity Council and is currently serving on the Ethics Commission for the Lexington-Fayette Urban County Government. She is a past board member of the Lexington League of Women Voters and currently serves on the Social Services Advisory Commission for the city Lexington. Ms. Lynch is a member of the Lexington Urban League Young Professionals, Delta Sigma Theta Sorority, Incorporated, and is a 2019 graduate of Leadership Lexington (the BEST class to graduate). Recently Ms. Lynch is proudly working on the Mayor's Commission for Racial Justice and Equality where her focus is the effects of negative housing patterns and gentrification on Lexington's African-American community.
As working with young people is a passion of hers, Ms. Lynch also regularly volunteers with the Junior Achievement program and also serves on the Program Advisory Committee for Junior Achievement of the Bluegrass.
Christopher Zimmerman, Smart Growth America
Christopher Zimmerman is SGA's Vice President for Economic Development, and Director of the Governors' Institute on Community Design. An economist by training, Chris heads the team which provides quantitative analysis for data-driven policy recommendations, such as modelling the fiscal impact of development patterns, or quantifying potential loss of affordable housing from rising real estate values. He leads SGA's Technical Assistance program for equitable Transit-Oriented Development (eTOD), and oversees the downtown revitalization program which provides training and technical assistance to local officials. Prior to joining SGA, Chris was intimately involved in planning, development, housing, and transportation policy for an urban municipality widely recognized as one of the leading models for smart growth and TOD in the U.S., through his work as an elected official in Arlington County, Virginia. During his 18 years as a member of the Arlington County Board, Chris served on many regional transportation bodies, including 13 years on the WMATA Board of Directors, and 15 years on the Transportation Planning Board for the National Capital Region.
---
Thank you to Winter Quarter Farm for sponsoring a Keeneland Box at the 2021 Spring Meet as a giveaway for our attendees.