Keeneland Bluegrass International Cup & Evening in the Gardens
An annual fundraiser benefitting Fayette Alliance and the UK Markey Cancer Foundation
Evening in the Gardens & the Keeneland Bluegrass International Cup are annual events benefitting the Fayette Alliance Foundation and the University of Kentucky Markey Cancer Foundation. More than 600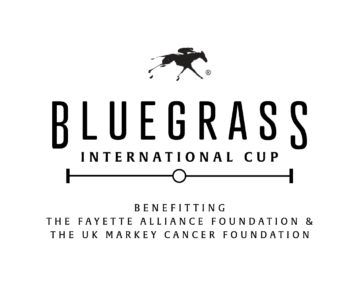 people attend these benefits to support our world-class city, farms, and healthcare in Lexington, KY.
Since 2007, the Bluegrass International Cup has been affiliated with the four-week annual "Polo in the Park" polo tournament. Guests of the Bluegrass International Cup watch exciting high-goal polo while enjoying exquisite food followed by live music and dancing.
Beginning in 2012, Evening in the Gardens is held the night before the Bluegrass International Cup. 150 guests enjoy gourmet food and signature cocktails in an unparalleled and elegant setting. Due to its incredible success, Evening in the Gardens has become an annual tradition leading up to the polo festivities.
If you have questions about sponsorships for the Keeneland Bluegrass International Cup or Evening in the Gardens, please contact info@fayettealliance.com for more information.
Photos from the 2022 Keeneland Bluegrass International Cup & Evening in the Gardens