Election 2022 Candidate Questionnaire – Rahsaan Berry
Running for: District 1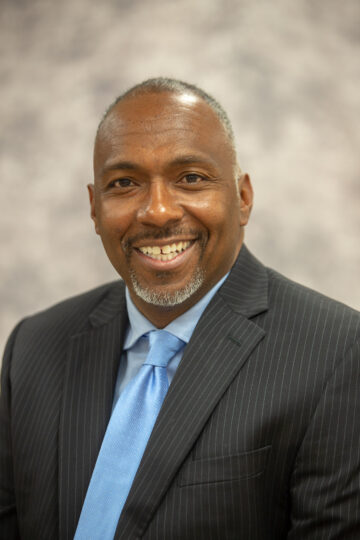 Question: What brought you to Lexington-Fayette County? What do you love about our community?
I am a native of Lexington Kentucky and have always resided in the 1st District. There are plenty of reasons to love Lexington, Kentucky. Family, diversity, our educational system, including our higher education institutions, along with our beautiful historic neighborhoods, public safety and our central location to the rest of the state. I am proud to live in the first black neighborhood established in our city. I love the culture and beauty in my neighborhood and in the district, and this is the reason why I call Lexington my home!
Question: Like the rest of the nation, Lexington faces critical challenges around developing adequate Affordable housing for low-income families and increasing attainable missing middle housing for the average income resident. What specific policy recommendations do you have to address these different challenges?
The city just appointed a new Housing Commissioner with whom I have worked when he was in our grants department. As a Councilmember, I will work closely with our Commissioner to increase our opportunities for affordable housing, especially in the 1st District. I have already started to help with this challenge by signing up for the development portion of the solution. As a longtime owner of properties that are mainly in the district, I want to help tenants to live in quality, affordable single-family homes as well as apartment complexes. My goal has always been to create housing at an affordable rate, allowing these residents to position themselves to build generational wealthy by one day becoming homeowners.
Question: The 2018 Comprehensive Plan, Imagine Lexington, prioritizes infill redevelopment within the Urban Service Boundary as a primary strategy to accommodate our growth needs. How do you propose we incentivize infill and redevelopment to activate the approximately 17,000 acres of vacant, underused and underutilized land (much of which exists on our major commercial corridors) within the Urban Service Area? What specific policy recommendations or incentives do you think we could utilize to ensure we sustainably use our existing resources to meet our needs?
I know we face challenges with the strategies for infill redevelopment within the Urban Service Boundary. The 1st District is unique within itself with our older neighborhoods and the rich culture that we have embraced and protected for years. As Councilmember, I will prioritize the preservation of our neighborhoods and historic properties, while also promoting small business development in the district. By creating favorable conditions for new businesses to thrive, the city can incentivize new business growth and job creation for our entrepreneurs and those who wish to provide important services in the community. I believe this issue creates an important opportunity to bring our community together as we look for the best ways to grow this city.
Question: The balance between our urban and rural areas is essential to our unique economy, environment, and quality of life in Lexington-Fayette County. Since the last expansion of the Urban Service Boundary in 1996, only 51% of the land brought within the boundary has been developed, and no Affordable housing has been built in those dedicated expansion areas. Do you support an expansion of the Urban Service Area during the current Comprehensive Planning update process? Please explain.
As a candidate for City Council, I have had the opportunity to hear from advocates on all sides of this issue regarding the expansion of the Urban Service Boundary. I have listened to residents and community stakeholders about their concerns around the growth of our city. As Councilmember I will support what is best for the people of Lexington, and the people of my district. I want to further engage the community on this issue, similar to how Rethink Lex initiative gives the community an opportunity to get involved in providing valuable input. I believe it all comes back to the people that make up Lexington and the rich culture that we embrace in our city.
Question: To grow Lexington-Fayette County sustainably, we must grow equitably and consider impacts on our marginalized and underserved communities. What specific policies would you recommend to incentivize community-driven investments in historically disinvested neighborhoods while preventing displacement which can result from gentrification? 
I believe no one should ever be displaced from their home they currently reside in against their will. As a Councilmember, I will work with members of the community to help people find the resources they need to continue to live in the areas where they call home. There are several non-profit organizations that I have worked with in the past to help with this cause. Habitat for Humanity and I worked together in the west side of town to repair some homes that had been shot by random gun fire and other repairs due to lack of funds. The program called "Love your Community" allows homeowners to get the help they need to improve their homes if they lack the funds to fix important issues. Community Action Council has a program called the WE CARE Winterization Assistance Program to help folks with possible window replacement or a new furnace and cost of heating and electricity bills. These programs are vital in our community by providing important resources to support homeowners and tenants to maintain their homes. As Councilmember, I would continue to work with these and other community partners to protect the rights and resources for those most vulnerable to displacement from gentrification within the 1st District.
Question: What do you see as the pillars of Lexington-Fayette County's strong and diverse economy? What specific policies do you recommend for: a) activating existing economic development land for jobs, such as the nearly 250 acres at Coldstream; b) creating opportunities for job growth utilizing the significant vacant office and commercial spaces within our urban area, and c) leveraging our unique assets and community strengths to support job growth and continued economic prosperity?
Our city is strengthened by our base of manufacturing, healthcare, education along with growth in retail, professional services, and technology. This past week I had several opportunities to attend the On the Table discussions hosted by different organizations throughout Lexington. During one such discussion, a community stakeholder raised a question about a prospective manufacturing plant to strengthen the economy and job opportunities. I remembered that most of my family were employees at IBM and how that affected families and neighborhoods in our district. Green Acres and Rookwood neighborhoods were created for the sake of people now coming into Lexington and the ones already here to have homes they could afford and raise their families. This brought hope along with a sustainable income for families in our city, and as Councilmember I will prioritize securing opportunities for new job growth in the same way.

Question: Fayette County agriculture industries are a significant part of our local economy and cultural identity, having a $2.3 billion dollar annual economic impact, supporting 1 out of every 12 jobs, and anchoring a $2 billion dollar local tourism industry. What specific policies do you support to ensure the continued strength of our agriculture industries and the rural land that supports them?
Our history of agriculture both contributes to our local economy and has become essential to the culture of our city. I will continue to find ways to support our agricultural growth and also to help our economy to continue to benefit from new jobs and tourism opportunities the agriculture industry creates, along with the important contributions to our food service and so much more. Lexington's agricultural economy is far-reaching and touches so many other industries, that we must emphasize innovative ways to continue to strengthen our ag producers, service providers, and job creators. One of my top priorities for the district is small business development, so I will also look to emphasize funding opportunities that support and uplift these agricultural service providers and job creators in the community. With Fayette Alliance and other organizations helping to bring awareness to our community, we can make sure that our citizens are informed and have the opportunity to share insights and feedback on these important issues.
Question: The federal Infrastructure Investment and Jobs Act (IIJA) and the Bipartisan Infrastructure Law (BIL) funds offer Lexington-Fayette County a transformational opportunity to invest in transportation, water, power and energy, environmental remediation, public lands, community resilience and broadband. What specific policy recommendations do you have for approaching quality of life investments and capital improvements to make the most efficient use of these funds in the coming years? What are the top priorities for investment in Lexington-Fayette County?
I believe anytime you receive federal funds they need to be distributed back to the people who make up our communities. These resources are necessary for the improvements of our city and can be beneficial for the growth and challenges we face together. As your Councilmember, I would work with other stakeholders to establish the highest priorities for distributing funds, with a continued focus on improving the quality of life for the residents of my district. As we continue to make these important decisions together, we can't forget about the people whom make up this community and the importance of equity and fairness to all.
Question: According to the Center for Neighborhood Technology, the average Lexingtonian spends 24% of their income on transportation costs and 26% on housing. What specific policies would you propose to incentivize public transportation, bike/pedestrian improvements, and walkable developments near existing infrastructure to help alleviate both traffic and transportation costs in our community?
I believe that Lexington should seize the opportunity to lead our state in promoting initiatives in public transportation and walking trails. In recent years, Lexington has begun to improve its alternative transportation infrastructure. The Legacy trail is in the 1st District, increasing the number and connections of walking and bike paths across Lexington, and our other public transportation through LexTran. I also support Rethink Lex, the city's effort to make our city government operations more efficient. As Councilmember, I will continue to both support and promote these efforts, so that our residents are aware of these opportunities, and that they develop an understanding of how these initiatives will benefit our city.