CPA 2.0 Alumni Events
Alumni Happy Hour and Networking Events
Fayette Alliance invites all Citizens' Planning Academy alumni, plus guests and prospective CPA attendees, to join us for an evening of conversation, networking, and discussion at our CPA 2.0 events.
February 26, 2020- Responsible Infrastructure: Sewers and Water Quality –
5:30-7 PM, Nick Ryan's Happy Hour
Join us for a conversation with Charles Martin, Director of the Division of Water Quality, around the EPA Consent Decree and an update on road closures.
Drinks are on own, light apps will be provided
April 2020 – Date TBD, Keeneland Spring Meet outing, more details to come.
June 2020 – Date and Topic TBD
October 2020 – Date TBD, Local LFUCG election conversation.
As our signature educational opportunity, Fayette Alliance designed Citizens' Planning Academy to help you understand how land-use decisions impact our community's economic development, environment, and quality-of-life.
PAST EVENTS
CPA 2.0: Exploring Placebuilder
Monday, October 14
5-6:30 PM
Blue Stallion Brewing Co.
610 W 3rd St, Lexington, KY 40508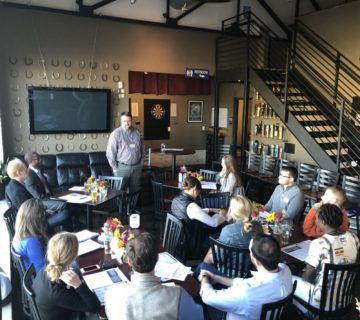 Thank you to everyone that joined Fayette Alliance at Blue Stallion Brewing Co. for a discussion of how the 2018 Comprehensive Plan is being implemented in Lexington and Placebuilder, a framework within the 2018 Comprehensive Plan for applicants, Planning Staff, community stakeholders, Planning Commission, and the Council to evaluate whether or not development proposals are in agreement with the Plan. Chris Taylor from LFUCG Long Range Planning presented Placebuilder and answered questions about its implementation. This was a part of the Mission Monday program at Blue Stallion where 10% of taproom sales were donated to Fayette Alliance's Citizens' Planning Academy.