Brittany Roethemeier Named New Executive Director of Fayette Alliance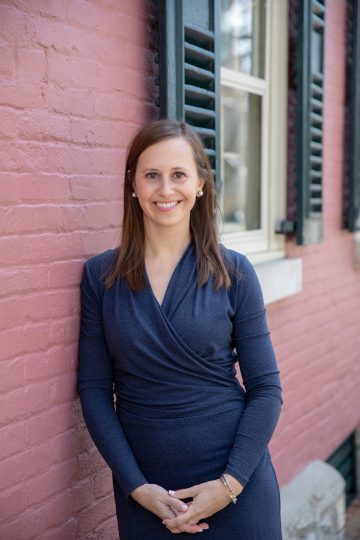 March 20, 2019 (Lexington, Ky.)- Lexington-Fayette County land use advocacy non-profit Fayette Alliance announced the hiring of Brittany M. Roethemeier, J.D., as the organization's next Executive Director, effective immediately. Most recently, Roethemeier was an attorney in the real estate practice group at McBrayer PLLC.
"We could not be more thrilled that Brittany is taking the position of Executive Director of Fayette Alliance," said Fayette Alliance Chairman Don Robinson. "She brings a unique combination of experience in planning, zoning, real estate issues, and non-profit organization. She will be a strong advocate for sustainable growth and thoughtful infill and redevelopment in our community."
Roethemeier has been working in private practice since 2011 and was named a "Super Lawyer- Rising Star in Real Estate" in 2017, 2018, and 2019. She serves on the Board of Directors of Step by Step, Inc., and is a member of the Transylvania University Young Alumni Council, Friends of the Bluegrass Land Conservancy, and the Leadership Lexington Alumni Association Steering Committee. She is a past member of the Leadership Lexington Youth Steering Committee and the Court Appointed Special Advocates (CASA) Board of Directors. She is a member of the Kentucky Bar Association as well as the American Bar Association.
"Fayette Alliance has a strong reputation in our community for fact-based advocacy for responsible and innovative growth policies, which work to protect the farmland that makes Lexington-Fayette County extraordinary," said Roethemeier. "I am honored to have the opportunity to lead this incredible organization during such a critical time of growth in our city."
A graduate of Transylvania University and the University of Kentucky School of Law, Roethemeier resides in Fayette County with her husband Dean.
Fayette Alliance is a coalition of citizens dedicated to achieving sustainable growth in Lexington-Fayette County through land use advocacy, education, and research. Through their efforts at government and beyond, Fayette Alliance positively impacts countywide planning and zoning laws and policies, which are the building blocks of a better quality of life, economy and environment for Lexington.
###