Lunch and Learn: Land Use, Equity, and Smart Growth
Lunch and Learn: Land Use, Equity, and Smart Growth
Featuring Christopher Zimmerman
Land use and zoning policies, the building blocks of cities, are designed to maximize opportunity, but have historically and often continue to reinforce community-wide inequities, segregation, and discrimination.
Join us in hearing from Chris Zimmerman, VP for Economic Development and Director of the Governors' Institute of Community Design at Smart Growth America, as we discuss what sustainable, fiscally responsible, and equitable growth policy means moving forward, and how infrastructure investment, infill & re-development, housing affordability and diversity, and more are critical pieces of the work necessary to build strong, inclusive cities.
Thank you to our sponsor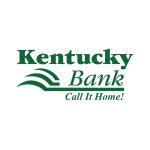 View Recording of Lunch and Learn
---
Christopher Zimmerman is SGA's Vice President for Economic Development, and Director of the  Governors' Institute on Community Design. An economist by training, Chris heads the team which provides quantitative analysis for data-driven policy recommendations, such as modelling the fiscal impact of development patterns, or quantifying potential loss of affordable housing from rising real estate values. He leads SGA's Technical Assistance program for equitable Transit-Oriented Development (eTOD), and oversees the downtown revitalization program which provides training and technical assistance to local officials. Prior to joining SGA, Chris was intimately involved in planning, development, housing, and transportation policy for an urban municipality widely recognized as one of the leading models for smart growth and TOD in the U.S., through his work as an elected official in Arlington County, Virginia. During his 18 years as a member of the Arlington County Board, Chris served on many regional transportation bodies, including 13 years on the WMATA Board of Directors, and 15 years on the Transportation Planning Board for the National Capital Region.
---
Additional Resources
—–