Citizens' Planning Academy
Citizens' Planning Academy is a free, four-week program designed to educate Fayette County residents on land-use planning and its relationship to our community's economic development, environment, and quality-of-life. Local community leaders and experts will speak on issues ranging from our sewer systems and green space to local land use and housing affordability.
Red Mile Clubhouse
5:30 – 8 PM
Session One, Planning 101: Tuesday, July 16, 2019
Session Two, Promoting our Farms: Tuesday, July 23, 2019** This week's session is at the Bluegrass Stockyards
Session Three, Growing our City: Tuesday, July 30, 2019
Session Four, Responsible Infrastructure: Tuesday, August 6, 2019
*Attendees are expected to attend all four weeks
Graduates from the program (those that attended all four weeks, space is limited) will receive a complimentary ticket to Railbird Festival, August 10-11, 2019. 
 Applications are no longer being accepted for Citizens' Planning Academy 2019. Thank you for your interest!
 Thank you to our Citizens' Planning Academy sponsors!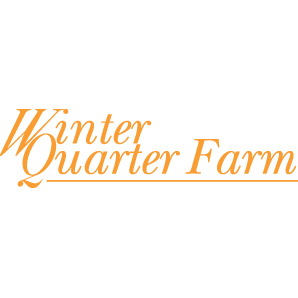 Citizens' Planning Academy 2019 Keynote Speakers and Panelists
Planning 101:
Jim Duncan, Director, LFUCG Division of Planning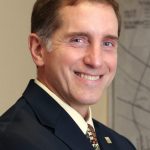 Jim Duncan is the Director of Planning for the Lexington-Fayette Urban County Government. Jim was previously the Manager of Long-Range Planning for LFUCG where he oversaw the development of comprehensive and small area plans. In addition, Jim was the transportation planner for the city of Dothan, Alabama and the affordable housing planner for the city of Santa Fe, New Mexico. Before working in local government, Jim was a field artillery officer in the U.S. Army stationed at Ft. Sill,
Oklahoma. Jim is a graduate of Woodford County High School and the University of Kentucky with a Master of Public Administration and a Bachelor of Science in Agricultural Economics.

Promoting Our Farms:

Keynote-

Jim Akers, Blue Grass Stockyards
Jim Akers was born and raised on a small tobacco and cattle farm in Hardin County, Kentucky and graduated from West Hardin High School in 1982. After studying agriculture at the University of Kentucky he graduated with a B.S. in Animal Science in 1985. Akers worked as a professional farm manager in Central Kentucky and then East Alabama for 15 years with involvement in purebred and commercial cattle, sheep, tobacco, feed grains, hay and timber production. In 2000 Akers made a career change, working for the University of Kentucky as Beef Integrated Resource Coordinator. In 2007 Akers made yet another career shift when he was taped to serve as COO of the newly formed Blue Grass Livestock Marketing Group. Since that time, Akers has helped grow the company and diversified its operation well beyond the operation of seven local/regional livestock markets and an internet marketing business. Blue Grass is the largest livestock marketing firm in the Eastern US selling well over 500,000 cattle annually. He currently serves on the National Livestock Marketing Association Government and Industry Affairs Committee and is a former board member of the LMA.

Akers, his wife Dr. Christine and their two daughters Elizabeth and Caroline live in Paris, Kentucky where Christine operates Paris Veterinary Clinic. In Paris, Akers serves as Chairman of the Annunciation Church Parish Council and is past President of the St. Mary School board . The family is active in 4-H and many other youth-related activities.

Panel-

Stephanie Arnold
Stephanie Arnold, Marketing and Member Services Director for Horse Country, grew up in Lexington, graduated from the University of Kentucky, and remembers Lexington when Hamburg was a farm and not a pavilion! After a decade in Nashville, TN, she returned home, delighted to find her hometown abuzz with life in the economy, arts, culinary, tourism, wellness, and faith arenas. She has managed large and small teams of people; worked in non-profit, healthcare, and boutique retail; and marvels daily at the way digital and social media has fundamentally changed the way people interact in almost every way. A perfect day for Stephanie includes good, locally grown food, a sweaty workout class at the Y, and uninterrupted quality time with her husband David and their son Wingate.

Dean Roethemeier
Dean Roethemeier joined the Keeneland sales team on March 19, 2018. His role at Keeneland involves recruiting both buyers and sellers for the four auctions held annually at Keeneland. From Henderson, Kentucky, Dean has a degree in Equine Business from the University of Louisville. He is a graduate of the Darley Flying Start (now Godolphin Flying Start) program. Dean formerly worked at Darley America, where he handled client development and nominations sales. Prior to Darley, he was the Marketing Executive at Dalham Hall Stud in Newmarket, England, and supported sales staff in Europe, Japan, Australia and the United States.
Ashton Potter Wright
Ashton Potter Wright, a Lexington native, holds a Doctor of Public Health (DrPH) degree from the University of Kentucky College of Public Health. Ashton currently manages Bluegrass Farm to Table, an initiative of the City of Lexington's Economic Development Team. Ashton works to add to farm income for local food farmers and food producers. She also supports food and agricultural-related development and is leading Mayor Linda Gorton's AgTech initiative. Prior to her current role, she completed a postdoctoral fellowship at the Centers for Disease Control and Prevention (CDC) in Atlanta, Georgia where she served as the operations manager for First Lady Michele Obama's Let's Move! Child Care campaign.

Growing Our City:

Keynote-

Holly Wiedemann
Holly Wiedemann, a native Lexingtonian, is the founder, owner and President of AU Associates, Inc. AU was founded in 1990 on the principles of adaptive use and focuses on opportunities for urban infill as well as the revitalization of existing structures. Holly's firm has created 30 developments in Kentucky and West Virginia. Some Lexington developments include the adaptive re-use of the award-winning Fayette County Courthouse, Parkside 1, 2 and 3 in Gardenside, the historic First Presbyterian Apartments located between the Lexington Courthouse and Gratz Park on Market Street, historic Midway School Apartments and Bakery, and Windy Corner Market, among others. Currently underway is Victory Point, affordable housing for veterans at the VA Hospital, and Meadowthorpe Landing, affordable housing for seniors.
She serves on multiple boards, including Lexington Civic Center/Rupp, The Cleveland Federal Reserve Bank, National Housing & Rehabilitation Association, the Triangle Foundation and Fayette Alliance.
Panel- 
Mary Quinn Ramer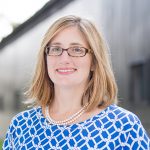 Mary Quinn K. Ramer is President of VisitLEX, where she oversees all administrative, marketing and convention activities for the organization. Mary Quinn brings more than 15 years of tourism, marketing communications, and event planning experience to the organization. Prior to becoming President, Mary Quinn spent seven years as the Vice President of Marketing at VisitLEX. During her tenure, she has overseen a successful rebranding effort and launch of the iconic blue horse brand, coordinated all Bureau activities for two international equine events, launched an original culinary tourism initiative and opened a brand new visitor center in the heart of downtown Lexington. In addition, Mary Quinn is active with numerous tourism-related organizations, including board membership on Kentucky Travel Industry Association, Equestrian Events International, Keeneland Concours d'Elegance, LexArts, Horse Country LLC, and the McDowell House Museum. She was also a member of the Breeders' Cup 2015 Host Committee. Mary Quinn has been fortunate to be involved in many award-winning projects over the years. She is most proud of receiving the Public Relations Society of America's top honor, the Silver Anvil, in 2001, for her work on the 2000 Vice Presidential Debate at Centre College, and the Kentucky Industry Associations' Best of Show award for marketing collateral in 2012. In 2015, Mary Quinn received the Lois Mateus Networking Award from the Kentucky Distillers Association and the Bourbon Women organization. Mary Quinn is a Phi Beta Kappa graduate of Centre College, and in 2008, she received the Distinguished Young Alumna Award from the College.
Elodie Dickinson
Elodie Dickinson is the Workforce Development Manager for the City of Lexington, working in the Mayor's Office. In her position since 2016, she works in the Office of the Chief Development Officer managing the workforce development efforts of the city by working with employers, non-profit organizations and education institutions. Prior to her current role with the Lexington, Elodie served for 15 years as Regional Manager of Program
Services for Goodwill Industries of Kentucky. In her role with Goodwill, Elodie managed all Goodwill workforce development programs in Lexington and the surrounding service areas. Elodie Dickinson earned her Masters of Social Work from the University of Kentucky, and earned her
Bachelor of Arts degree from Berea College. Elodie currently serves as the Workforce Readiness Director of the local chapter of the Society of Human
Resource Management – BGSHRM. She is also a current board member of Commerce Lexington's Business and Education Network (BEN), and a current board member of the Mayor's International Affairs Advisory Commission. She was previously a board member of the Central Kentucky Housing and Homeless Initiative, and has also served on several conference committees for the Kentucky Rehabilitation Association.
Russ Barclay
Currently, Russ Barclay serves as the Executive Director for Lexington Community Land Trust. LCLT's mission "Building a community, creating permanent affordability" is on display as we work to redevelop the 26-acre Davis Park Neighborhood located along Oliver Lewis Parkway. We invite you to join us for neighborhood tours and to watch for future residential, commercial, community, and park development work in the Davis Park community.
Prior to joining LCLT, Russ served as the Executive Director for Habitat for Humanity of Madison & Clark Counties from Aug 2016 – Nov 2018. This role brought things full circle with Habitat from Russ' first introduction to the importance of affordable housing while serving as an AmeriCorps volunteer and staff member with Metro Jackson (MS) HFH starting 20 years ago.
Rick McQuady
For the last 5 years, Rick has been the Manager of  Lexington-Fayette Urban County Government's Affordable Housing Fund.  Prior to taking this position, he worked for the Kentucky Housing Corporation for 28 years in a variety of finance and program positions, including serving as the organization's Chief Executive Officer for 5 years.
Rick is a Certified Public Accountant with a Bachelors Degree in Accounting as well as a Masters in Business Administration from Eastern Kentucky University.
Responsible Infrastructure:
Keynote- Brandi Peacher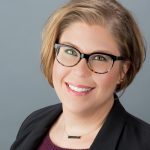 Brandi Peacher is the Director of Project Management in the Office of the Mayor with the City of Lexington, Kentucky. Peacher attended the University of Kentucky, where she obtained a master's degree in architecture. Her design and development career has given her the opportunity to  work on a variety of commercial, residential, and public projects in Chicago, Dubai, and Lexington. Previously, she was Project Manager at the Lexington Downtown Development Authority, and a Design Specialist for the Division of Planning. Today, Peacher oversees the group of publicly funded projects under the Town Branch Commons umbrella. This signature project will follow the historic path of Town Branch, Lexington's original water source, link downtown parks into a cohesive system, incorporate green infrastructure to improve water quality, and provide an enhanced multi-modal transportation network. Peacher's primary focus is implementing the downtown portion of Town Branch Trail, a publicly funded 2-mile walking, jogging, and cycling trail running through the Commons, providing the missing link to 22 miles of continuous trails weaving throughout our iconic Bluegrass countryside.

Panel-

Carrie Butler, LexTran;

Gregory S. Lubeck, PE, CFM, LFUCG Stormwater Section Manager;

Max Conyers, LFUCG Traffic Engineering

Monica Conrad
Monica Conrad is Director of Parks & Recreation for Lexington-Fayette Urban County Government. She manages more than 100 parks ranging from small urban "pocket parks" to destination parks with hundreds of acres along with recreational programming, special events and new park initiatives. She works with a team of parks employees, citizens, council members and government leaders to drive success in creating great parks with memorable experiences. Monica has extensive experience in the hospitality industry and served as Deputy Commissioner of Kentucky State Parks before arriving in Lexington. She holds a BS from Purdue University.